Schedule Service
.fod-services {
background-color: #e3ebec;
}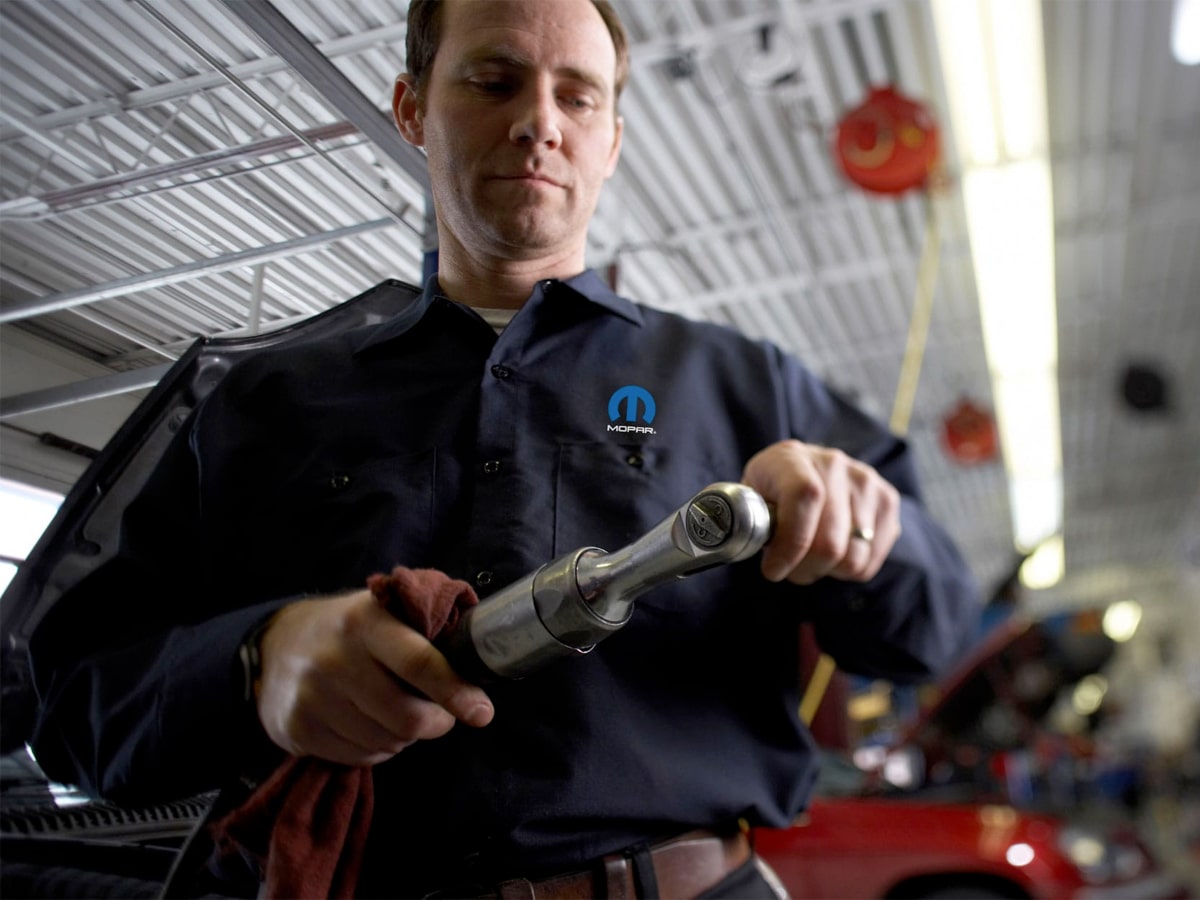 Schedule Mopar Service Online in Penfield, NY
Our mission at Vision Chrysler Dodge Jeep Ram of Penfield is to provide world-class and convenient service. Our certified Mopar service department has the certification to prove our world-class service quality and our online Mopar service scheduler offers our busy customers the convenience to schedule their vehicle's much-needed routine maintenance or repair service without an appointment, without speaking, and without hassle from the comfort of home at any time of the day or night for your convenience. Since we can create more satisfaction via online service scheduling, why not double-down on your satisfaction by realizing more value with a cost-saving service special on your next visit?
---
Our Customer Value Proposition
Judging service value is easy when you choose certified Mopar service for your Chrysler, Dodge, Jeep, or Ram model because that stylized "M" for Mopar on our service department's signage demonstrates exactly what you can expect to receive from us at Vision Chrysler Dodge Jeep Ram of Penfield. Our investment in Mopar certification aligns with our customer value proposition so that your services include well-trained & certified technicians installing genuine OEM parts working alongside service advisors that know your vehicle and its services professionally.
How to Schedule Your Vehicle's Mopar Service Appointment Online
First, we recommend that new customers have the owner's booklet handy to include accurate vehicle information swiftly and accurately. New customers that haven't used the system previously will need to supply a few pertinent vehicle details to schedule service. The system will store these details for future online service scheduling. By following these steps, our customers can schedule their vehicle's next routine maintenance or repair quickly and conveniently from the comfort of home without picking up the phone:
Sign in if it is your first time. New customers input pertinent data while veteran schedulers search by phone, Vehicle Identification Number, email, or confirmation number to sign in.
Select the vehicle that we'll be servicing by entering the VIN (easiest) or the make, model, year, transmission, engine, drivetrain type, and odometer reading.
Customer concerns are entered with common vehicle problems listed for selection assistance.
Factory scheduled maintenance matching your vehicle's mileage will then be presented as an option to bundle everything that it needs at the recommended interval.
Dealer recommended services are also presented to ensure our customers have all of the available options to get the service needed and the most out of their vehicle.
Select an appointment day and time from the options calendar for your vehicle's service.
Select personalized options including a preferred service advisor, if you'll wait for service, have a ride, need a rental car, or schedule a shuttle ride.
Review your appointment's final details, make any adjustments, and confirm the appointment.